Any DVD Clone for Mac OS X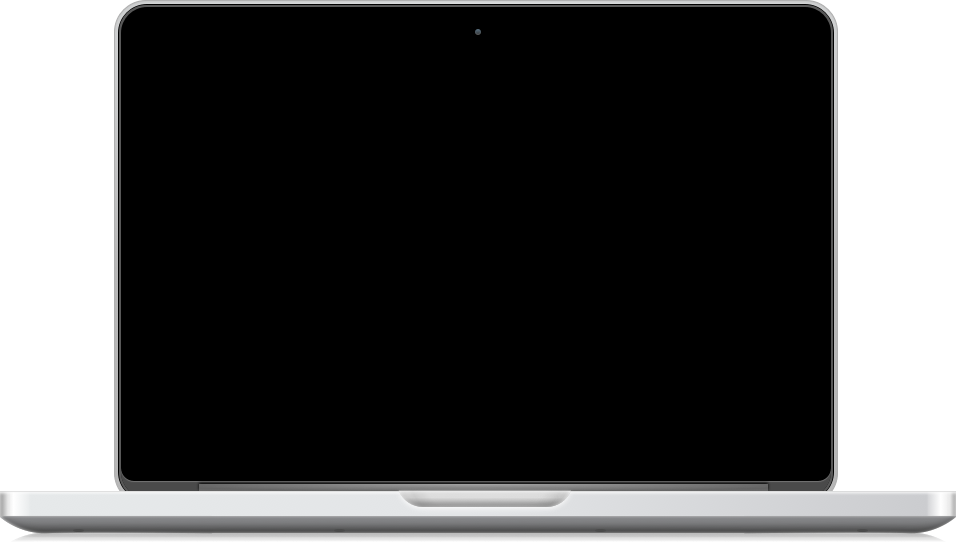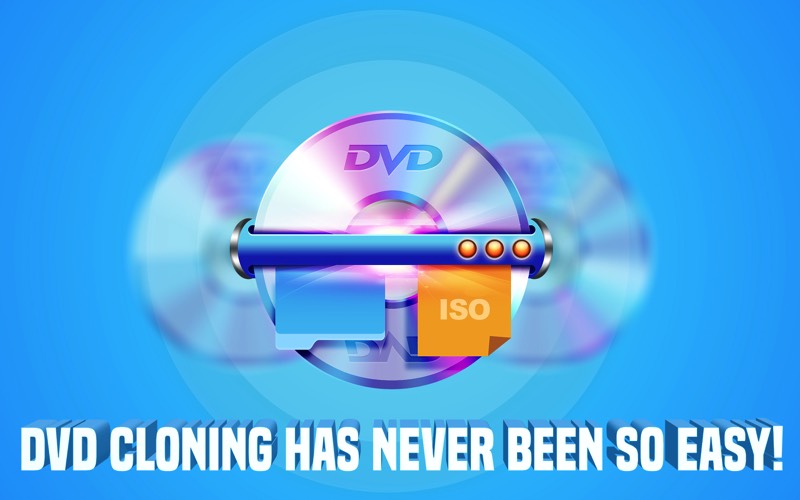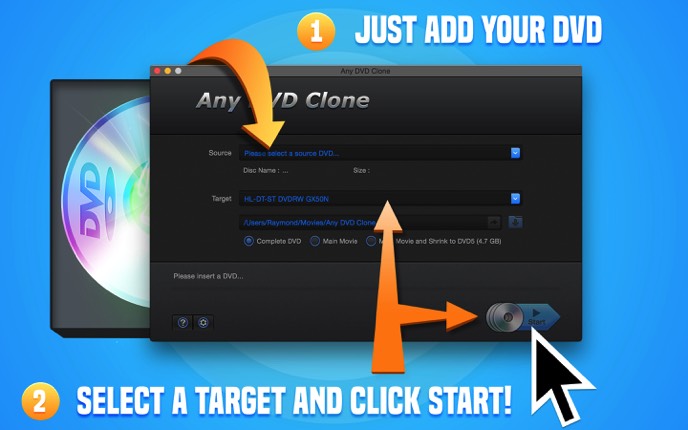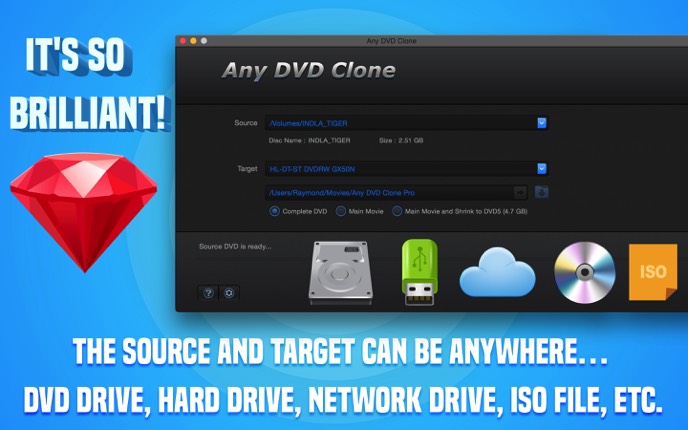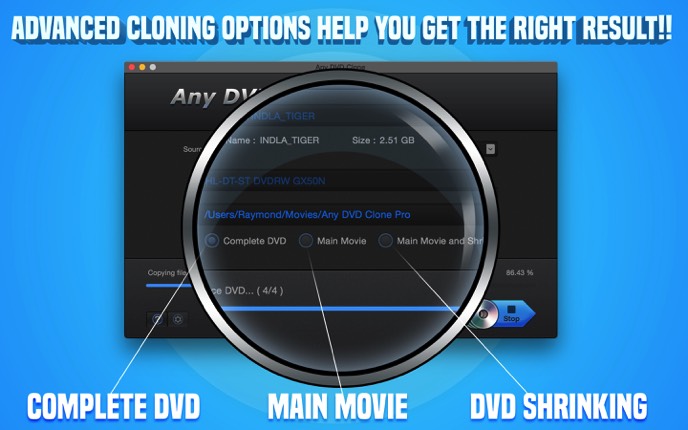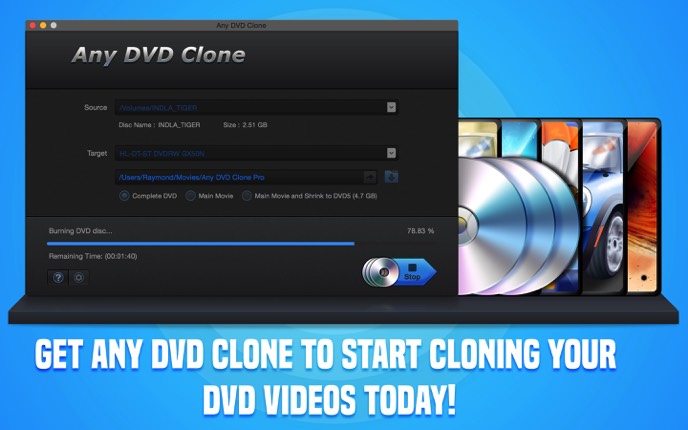 It Just Work
The cloning process is as easy as 1-2-3.
Download your free version today!!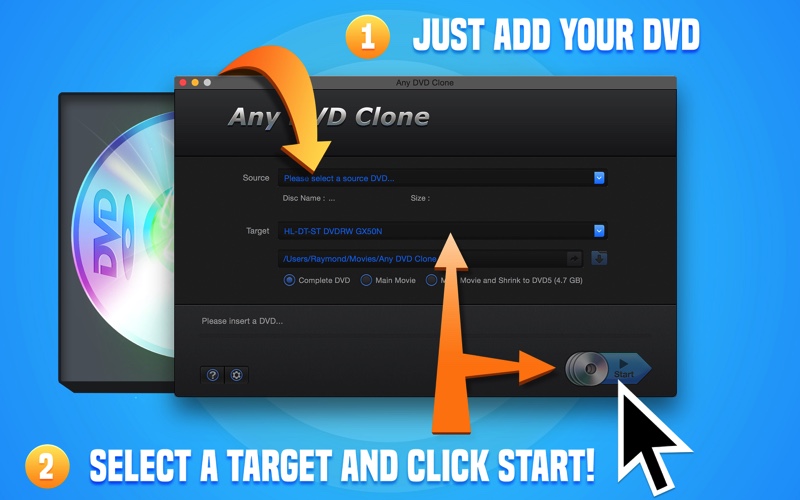 »
Your DVD collection can be cloned and backed up to DVD discs easily! No need to re-purchase scratched DVDs. Get this app to make DVD clones of your favorite DVD videos today!

»
Any DVD Clone is a free, easy-to-use but powerful DVD copier. It can make perfect clones of your favorite DVD videos onto a DVD or Hard Drive with just a few clicks - either complete with all the extras or just the main movie only. You'll be impressed by the excellent video and audio quality of your DVD copies and by the speed with which you can create them! Now you can enjoy your own personal DVD collection in the comfort of your home movie theater!!

»
Try it now and you'll see why Any DVD Clone is the best DVD cloning app in the App Store.
Download Free Version >>
» Easy-to-use and intuitive interface enables you to handle this DVD cloning app quickly. No special knowledge or skills is required. The whole cloning process is as easy as 1-2-3.

» Make DVD clones rapidly that have excellent quality.

» Supported operation modes: DVD to DVD, DVD to Hard Drive, Hard Drive to DVD, Hard Drive to Hard Drive, and Burn existing DVD files to a DVD disc directly.

» Copy the complete DVD with all Menus, Language tracks, Subtitles, Stereo, and more.

» Copy only the main movie on the DVD.

» DVD shrinking: Shrink the content of a 9GB DVD video onto a 4.7GB DVD disc without a noticeable loss of quality.

» Supports ISO file as the source or target.

» Copy episode DVDs (i.e. television programs on DVD).

» Supports a broad range of DVD-R/RW and DVD+R/RW (including dual/double layer, DL) burner drives.

» Includes a DVD burning app.

» Your DVD clones can be played on almost any DVD player.

*** Disclaimer: This app cannot copy commercial DVDs.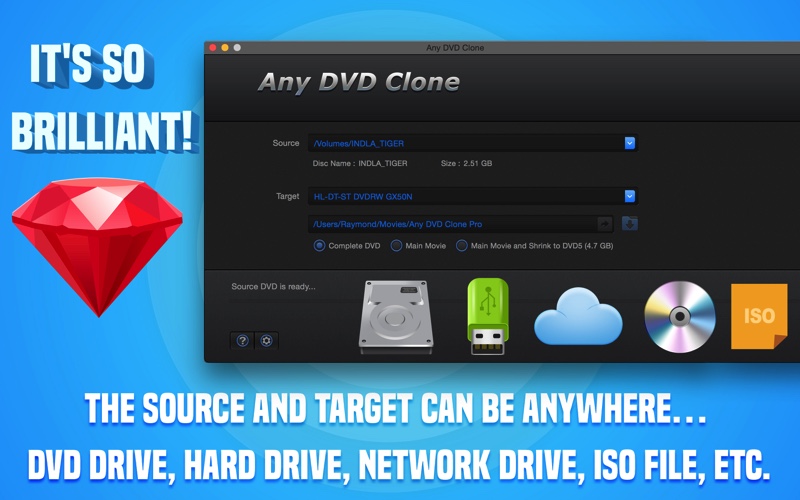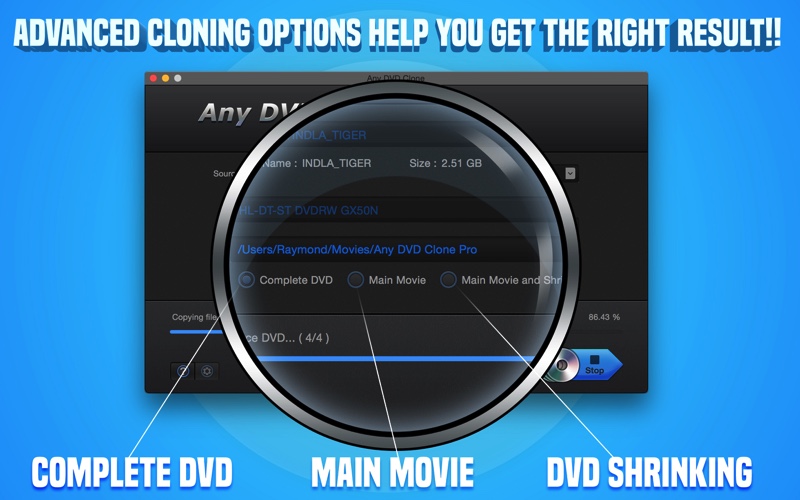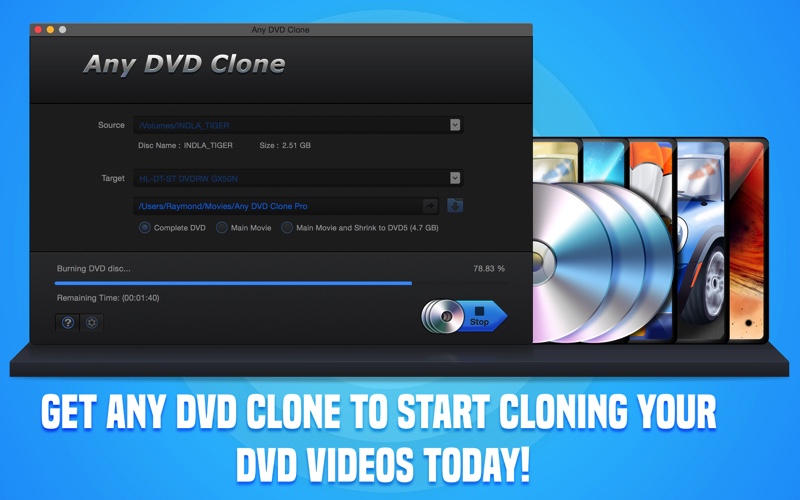 »
Any DVD Clone Pro is available right now. It has no restrictions and provides much more to help you get the most out of your clones.
Download Pro Version >>